COMMUNITY LINKS
Local Sports Clubs and Activities
There are many opportunities for your child to join local clubs and projects
Football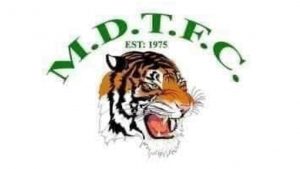 Market Drayton Tigers Junior Football Club has been established for 30 years. The club currently runs teams from U8 years to U18 years for children interested in playing football.
Tiny Tigers sessions are available on Saturdays:
9:30am till 10:15am for 3 to 5 year olds
9:30am till 10:30am for 6 to 9 year olds.
If you need any information please email: MDtinytigers@hotmail.com or contact them through Facebook: @MarketDraytonTigersFootballClub.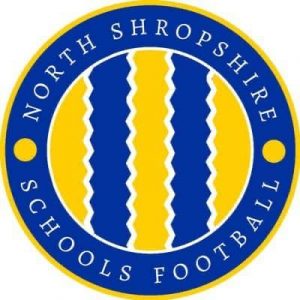 The North Shropshire District Association is run by The Marches Academy Trust and currently has five teams for boys and girls that range from U11 to U13. They compete across the West Midlands and Cheshire at a high football standard.
They can be contacted via email at: community@mmat.co.uk
---
Tennis
Market Drayton Tennis Club is a family friendly club located at Greenfields on the edge of the town. They welcome everyone, regardless of their age, fitness or ability, who would like to play competitively, socially, or with friends. They have a coaching programme for both adults and children, in groups and for individuals of all standards.
Discover more at: Market Drayton Tennis Club. You can book sessions via this website: Zak Williams Tennis Coaching.
---
Netball
Drayton Netball Club holds training sessions every Friday at The Grove School. U11 practice takes place: 4.30pm till 5.30pm
For more information email: drayton-netball@hotmail.co.uk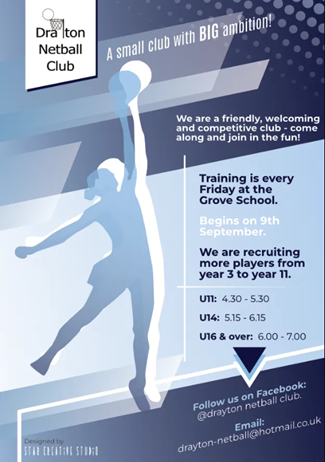 ---
Ju Jitsu

Reece Sutton Phillips Renshi is the full-time Principal Coach and Founder of Valor Combat Systems. Sessions are held at the Beacon Community Centre, Market Drayton.
For more information, contact: reecephillips@valorcombatsystems.co.uk
---
Dance

Stepz School of Dance IDTA offers expert tuition in Freestyle Disco, Rock n Roll, Street and Showdance for children of all ages!
Contact: stepz_schoolofdance@yahoo.com / 07598 169 692
---
Hockey

Market Drayton Hockey Club runs a junior section at the Maurice Chandler Sports Centre, just outside the town. Coaching takes place on Friday evenings and is run in two sessions to cover a wider range of ages and abilities.
Sessions run from 5.00pm – 6.00 pm for junior school age players.
Contact: Andy Lockley [Junior Coordinator and Coach] 07721 608129